DISINTEGRATED PULSE
Maintenance et réparation d'équipements électroniques
Bienvenue sur notre website ! Située à Genève, Disintegrated Pulse est une entreprise de services en électronique. Nous sommes spécialistes dans l'audio professionnel depuis les années 90. Nous réparons, restaurons et customisons instruments de musiques électroniques, synthétiseurs, boîtes à rythmes, tables de mixage, processeurs d'effets, amplificateurs, matériel Hi-Fi, matériel informatique software, hardware et tout type de matériel électronique ancien et récent "Consumer" et "Broadcast".
AUDIO PRO
Lors de nos réparations, afin de respecter l'intégrité votre instrument, nous sommes en mesure de retrouver certaines pièces originales par l'intermédiaire de nos fournisseurs du monde entier. Le cas échéant, nous pouvons vous proposer des composants électroniques de nouvelles générations comme le remplacement pouvant donner un meilleur rendement à votre appareil.
INFORMATIQUE
Il n'est pas toujours aisé de gérer la configuration, la synchronisation et la sauvegarde de ses appareils, pourtant cela est essentiel. Les problèmes de configurations, d'optimisations de logiciels et maintenir son ordinateur à jour est une chose importante. Malheureusement, il n'est pas toujours aisé de s'en sortir sans perdre de temps, sans parler de problème de hardware comme des pièces défectueuses. Nous apportons conseils, assistance, formation, installation, dépannage et configuration de votre ordinateur ou portable afin de rétablir et d'améliorer votre outils de travail. Vous rencontrez des difficultés avec votre ordinateur ? Nous vous assistons pour trouver la meilleure solution.
REFERENCE
Comme nos compétences, la provenance de nos clients est très diversifiée. Nous savons nous adapter à tous types de demande et répondons à vos exigences quel que soit le matériel. En quelques années, Disintegrated Pulse à su se constituer un nombre important de références déterminantes.
Nous pouvons vous aider avec votre matériel défectueux !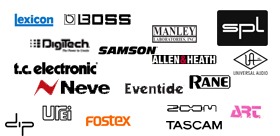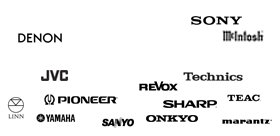 This message is only visible to site admins
Problem displaying Facebook posts. Backup cache in use.
Error: An access token is required to request this resource.
Type: OAuthException
GALERIES
Quelques exemples de restauration.
CONTACT
Vous aimeriez remettre en état votre matériel ? Contactez-nous vite par l'intermédiaire du formulaire ou bien directement par téléphone afin de faire le point détaillé de vos besoins.